No-dig No-pour Deck Footing
Install in 2-3 minutes with a common impact wrench
The GroundPlug® Easy Mounting SystemTM is a no-dig no-pour deck footing solution designed to make deck building faster, easier and even – more sustainable.
Fast and easy installation

No heavy digging or pouring

Less site impact - less mess

Suitable for all soil types

Install with common impact wrench
How the Groundplug® Easy Mounting SystemTM Works
The GroundPlug® Easy Mounting SystemTM is a smart no-dig footing solution that consists of :
1 GroundPlug®TwisterTMscrew pile

1 bracket

1 bolt with washer
The GroundPlug® Easy Mounting SystemTM can be installed fast and easy with commonly available tools in only 1-2 minutes per footing.
Have a deck building project coming up?
The GroundPlug® TwisterTM screw pile deck footing is a super efficient solution for deck foundation. Start working smarter and faster today and move on to new projects much sooner.
Some of the heaviest and most time consuming work when building a wooden deck is the preparation and installation of the deck footings.
With the GroundPlug® Easy Mounting SystemTM building your deck just became a lot easier and a lot faster. No heavy digging or pouring, the GroundPlug® TwisterTM screw pile deck footing is installed in just 2-3 minutes with a handheld, battery driven impact wrench.
Smart screw pile deck footing for deck
If you are in the deck building business or even if you are building your own deck, you should definitely consider the GroundPlug® Easy Mounting SystemTM for your deck footing solution.
It will save you hours and hours of heavy digging, picking up concrete footings at the hardware store or waiting for your poured concrete footings to dry.
The GroundPlug® TwisterTM screwpile footing is a smart, durable and quick deck footing solution. It is a complete substitute to the traditional concrete footings.
Get a quote for your project
Submit your project details and we'll calculate the optimal foundation solution for your deck project within just 1-2 business days.
Buy your screw pile footings today
For deck projects we recommend GroundPlug® TwisterTM M12 footings for regular and hard soil with a terrain distance up to 20 cm to bottom of construction. For soil with limited carrying capacity or deck raised 20-50 cm, we offer the GroundPlug® TwisterTM M16 footings.
Build more - Dig less
GroundPlug® Easy Mounting SystemTM
See how the GroundPlug® TwisterTM screw pile foundation can optimise your construction time for a variety of outdoor projects
Complete Deck Packages
- delivered to your doorstep
Want to enjoy your new-built deck sooner?
We also offer Complete Deck Packages – delivered right to your doorstep. All the materials you need to build your deck included. Don't worry about calculating how many meters of beams or decking your need og whether you got the right brackets.
Nevermind renting a trailer or loading heavy concrete footing, and don't waste time having to go back to the hardware store for extra supplies or ending up with excess materials.
With your Complete Deck Package from GroundPlug® you will have everything you need for building a deck in your backyard. Choose from a variety of decking options like Treated Pine, Merbau, Spotted Gum and Composite decking. Building your own deck doesn't get much easier than this.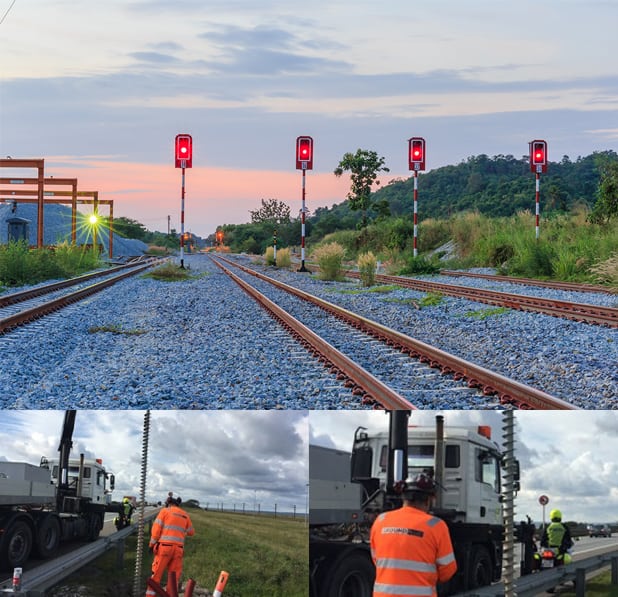 GroundPlug International ApS is the largest provider of no-digging steel foundations in Denmark and is inventor of the unique and patented GroundPlug foundation system.Our GroundPlug® TwisterTM footings support structures such as railway technique cabinets and massive sign posts with severe pressure from winds and passings trains, so you can rest assured, that our footing solutions will hold your deck too.
The footing solution for any project
The Groundplug® Easy Mounting SystemTM can be used for a variety of outdoor projects